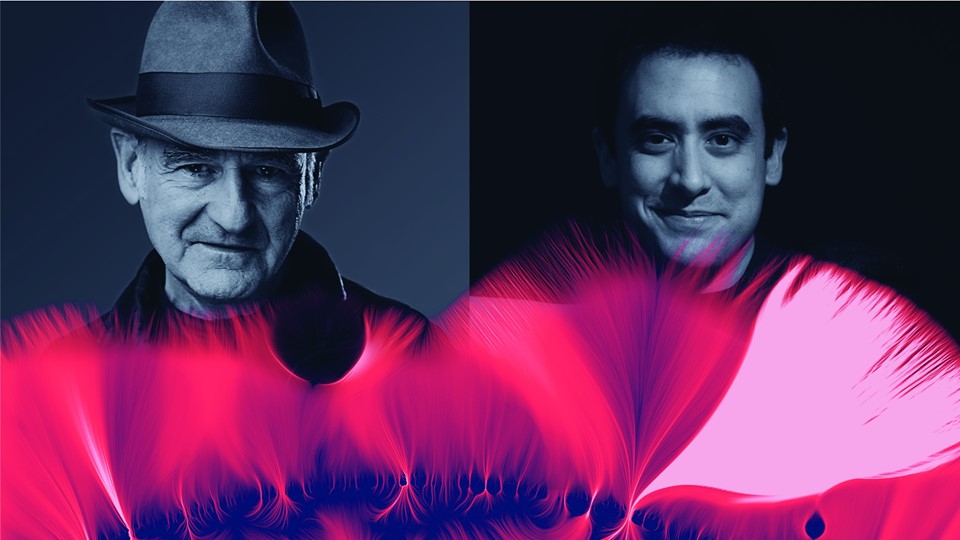 Get curious about Bio Art with two of the most prolific artists in the field. Artists, Stelarc and Andrew Pelling will present a talk on recent works.
Contestable Chimeras: Prosthetic, Fractal and Phantom Flesh, with Stelarc
The body is an unstable construct, increasingly oscillating between its physical and phantom forms. This quickening of oscillation generates a haptic thickening that collapses the distinction between the actual and the virtual. The physical fades and phantoms become phantom limbs.
Building Augmented Living Systems from Trash, Spare Parts and Biology, with Andrew Pelling
The Pelling Lab at the University of Ottawa is a curiosity-driven research space that brings together Artists, Scientists, Social Scientists and Engineers. The lab uses low-cost materials and methods to explore speculative living technologies of the future.
The Lab's work has led to discoveries which include the use of plants to grow human body parts, the creation of living skins on LEGO mini-figures, and scientific equipment built from garbage.
Room: Paul O'Regan Hall
MORE INFORMATION:
This event is free and open to everyone.
The venue is fully accessible.
ABOUT THE ARTISTS:
Stelarc is a performance artist who has visually probed and acoustically amplified his body. He has made three films of the inside of his body. Between 1976-1988 he completed 26 body suspension performances with hooks into the skin.
Andrew Pelling is a Professor at the University of Ottawa, where he founded and directs a curiosity-driven research lab that brings together Artists, Scientists, Social Scientists and Engineers.
ABOUT IOTA'S BIO ART SERIES:
Immerse your senses in the transcendent discipline of Bio Art. IOTA's Bio Art Series continues this spring with a collection of talks, workshops, and exhibitions designed to bring Bio Art into public and accessible forums. Get curious and explore artistic and research practices, interdisciplinary challenges, and the social implications of Bio Art through this free series of events running in May 2019.
IOTA acknowledges the support of the Canada Council for the Arts and Halifax Public Libraries.