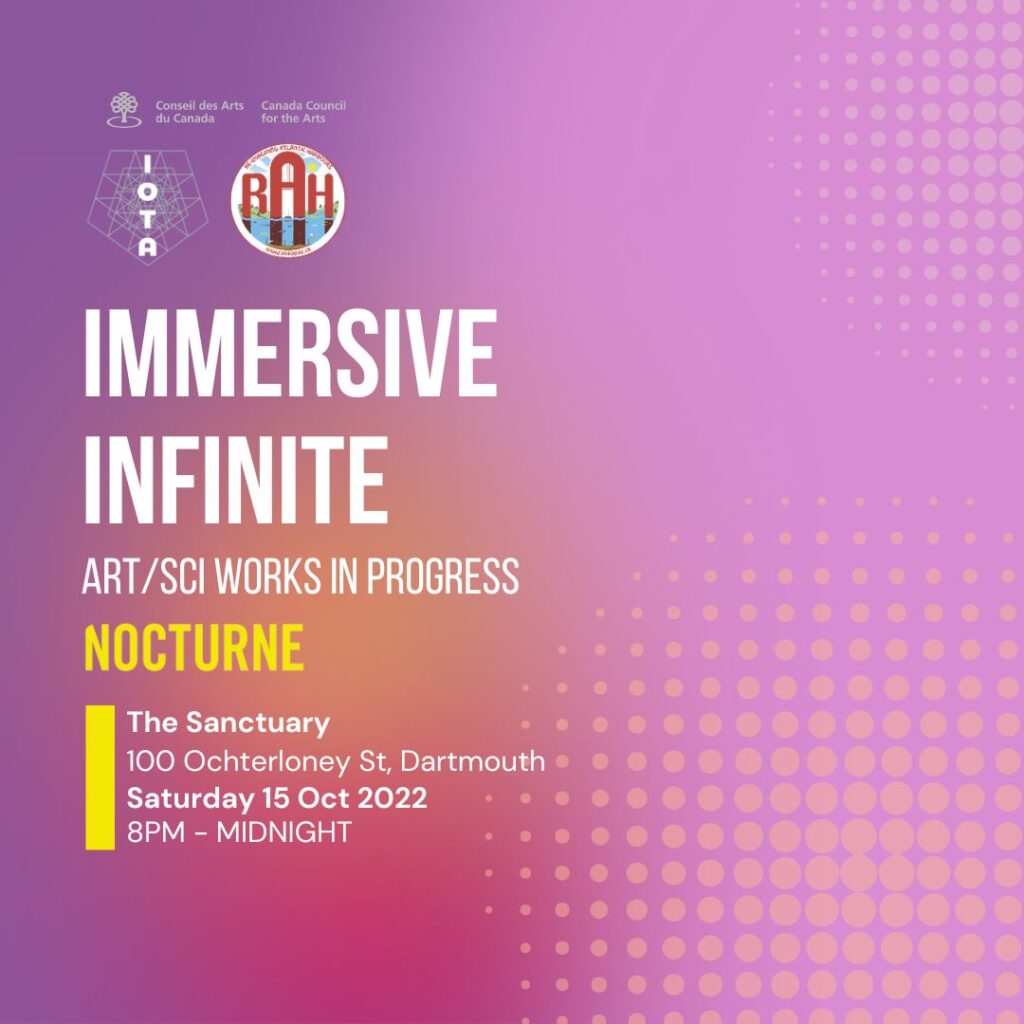 The Sanctuary (100 Ochterloney St., Dartmouth, NS)
Saturday 15 October 2022
8pm – midnight
IOTA Institute & Reimagining Atlantic Harbours for 2050 present Immersive Infinite, a tradeshow of work-in-progress immersive installations that explore water sovereignty. Artists, scientists, technicians and curators have come together to design immersive art prototypes to test in this public showcase. We treat "Immersive" as a place of convergence for broad audiences, curatorial concept, artistic creation, scientific inquiry, and new modes of data visualization. What ecological phenomena would you like to explore in immersive media?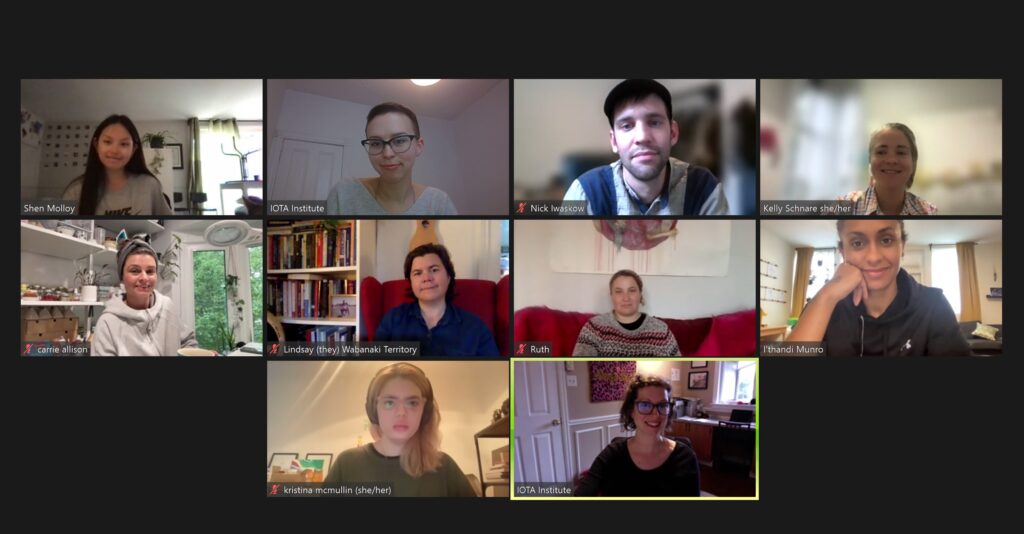 Experiments in Light & Sound
Together, this group of artists and scientists sought out immersive technologies that communicate fluidity, translucency, and responsiveness, to reflect the water cycle. These installations translate radar maps, barometric pressure data from Hurricane Fiona, and hydrophone recordings of whales and water into immersive experiences.
As we explore these unfinished immersive prototypes we ask, what immersive technology/art do you want to experience in your city?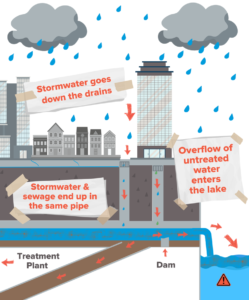 Halifax has a Combined Sewer System–where sewage and stormwater travel in the same pipes. Any sewer system has its limits of how much volume of sewage and stormwater it can handle, and heavy rain events cause our sewer system to exceed its capacity, and partially treated or untreated sewage reaches local bodies of water like the Halifax Harbour.
Toxicity is a spectrum–a body of water's toxicity level changes based on currents, rainfall, dilution, and movement.
Immersive Infinite takes place in a barrier-free former church space with a ramp from street level. This exhibition features two installations in separate rooms: one high-contrast bright black and white projection, and one motion-activated 360 degree sound piece. Each room is dark with ambient blue floor lighting. The walkway from the entrance to the installation is a gentle slope, with reflective tape guiding the way. There are pews available to watch the projection which are 15″ deep.
Three attendants with flashlights are able to offer assistance, ear plugs, or a QR code for a descriptive audio guide. There are no ASL interpreters, but the attendant at the entrance can communicate using printed materials.
All washrooms are non-gendered: one is wheelchair accessible, and two are not wheelchair accessible.
Masks are highly encouraged.
Participating Artists & Scientists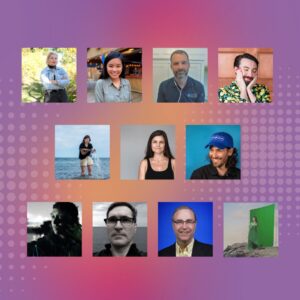 Jim Abraham 
Carrie Allison 
Sean Brilliant 
David Clark 
Or Denemark 
Lindsay Bonnevie Dawn Dobbin 
Séamus Gallagher 
Ruth Marsh 
Shen Molloy 
I'thandi Munro 
Marissa Sean Cruz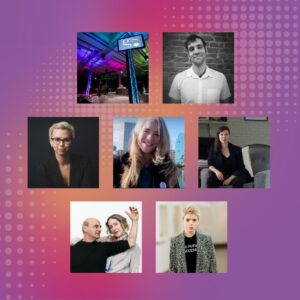 Research Partner: Kelly Schnare (Reimagining Atlantic Harbours for 2050)
Exhibition Design & Accessibility Consultant: Kristina McMullin
Technical Directors: Nick Iwaskow (WaskoAV), Trevor DeSouza (groundSOUND)
Project Management Consultant: Alexis Cormier
This project is made possible through the support of Canada Council for the Arts, and Nocturne: Art at Night.