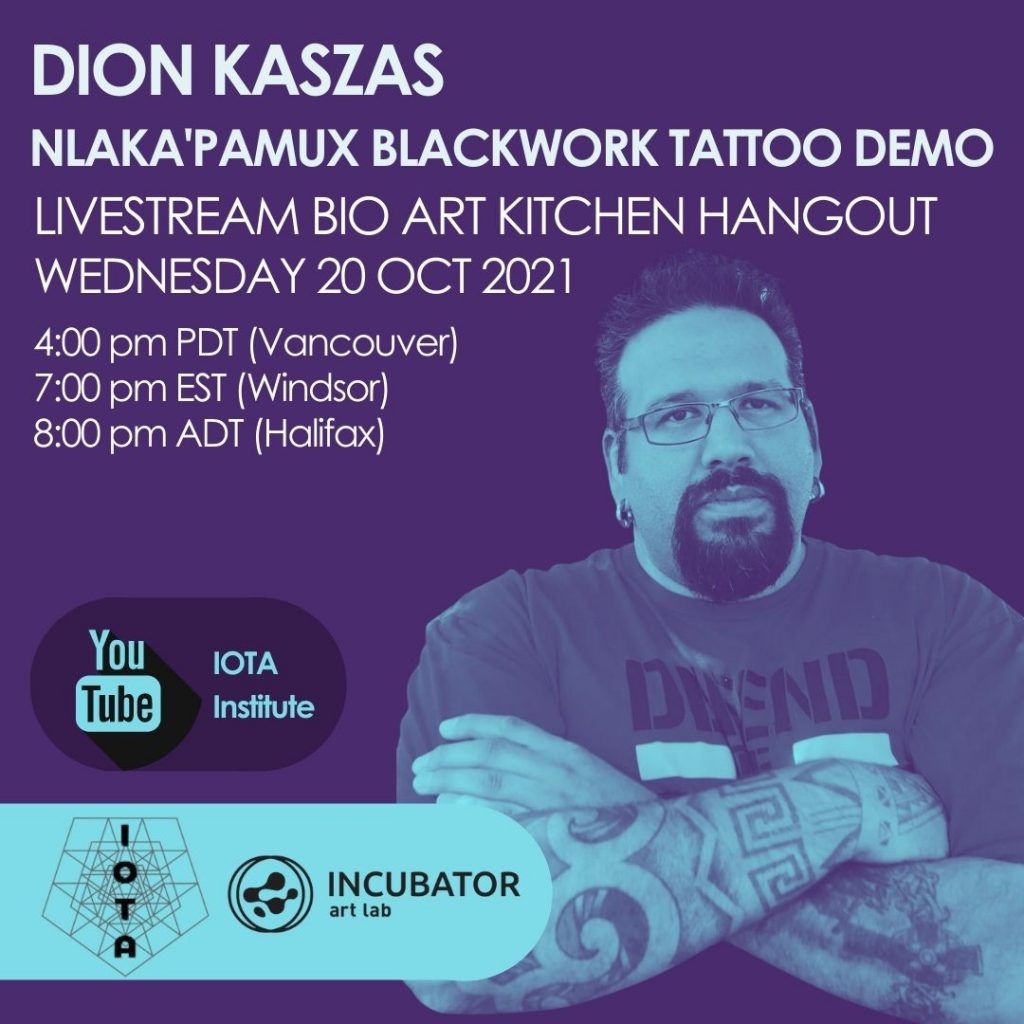 For the fifth IOTA Bio Art Kitchen, IOTA Institute and INCUBATOR Art Lab host a livestream tattoo demonstration with Dion Kaszas on IOTA's Youtube channel. Dion Kaszas will be tattooing Ecko Aleck live from Secwepemc territory. 
Dion is an IOTA research and collective member. He has  been working with IOTA through a research residency (2019-2021), exploring links between the creation of Nlaka'pamux Blackwork tattooing and Bio Art. Dion positions his Nlaka'pamux Blackwork tattoo practice in relation to bio art, as a way to question the biology of bodies as art in the gallery or museum space, and to challenge ways that arts and sciences hierarchically prioritize all of creation. Dion will bring us into his studio to witness a durational tattoo session, and discuss his research. 
We'll be livestreaming from IOTA's Youtube channels on Wednesday October 20th, 2021 at:
Vancouver (PDT): 4:00 pm
Windsor (EST): 7:00 pm
Halifax (ADT): 8:00 pm
Dion Kaszas is a tattoo artist, cultural tattoo practitioner, painter, teacher, and scholar of Hungarian, Métis, and Nlaka'pamux (Interior Salish) heritage. His area of research is Indigenous tattooing, focusing keenly on the revival of Indigenous peoples tattooing practices, using Indigenous and creative research methodologies. Dion is one of the founding members of the Earthline Tattoo Collective which aims to enhance, expand and support the work of traditional and cultural Indigenous tattoo practices across Canada.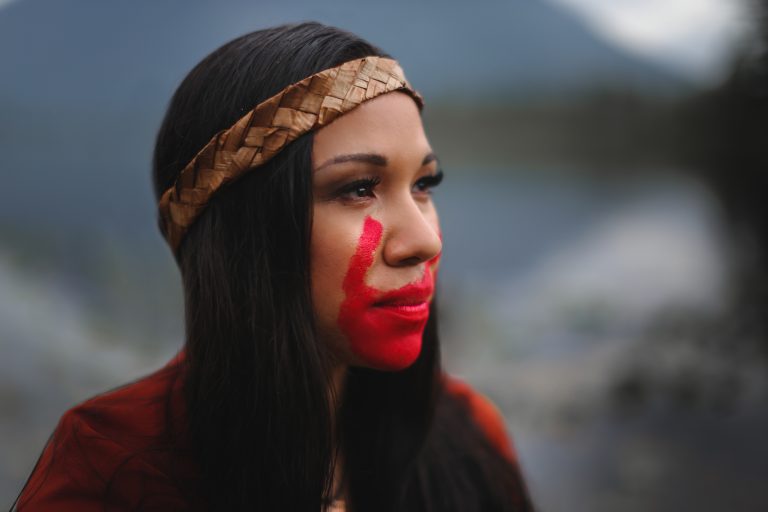 As a tattoo collaborator with Dion Kaszas, Ecko Aleck will be a part of our upcoming livestream while getting an Nlaka'pamux Blackwork tattoo. Thank you Ecko for letting us be a part of this moment with you!
Ecko Aleck was born into the Nlaka'pamux Nation, raised with the shishalh Nation and currently living on the unceded ancestral lands of the Pentlatch people. She is a global facilitator, multimedia performing artist working through the disciplines of spoken word, rap and singing. She is also a multimedia digital artist working through the mediums of music, sound and video production. In 2019, she launched her business Sacred Matriarch Creative weaving together all of her gifts.
Weekly Vlog # 3 Dion Kaszas Buys Keone Nunes Tattoo Machines, A Piece of Hawaiian Tattoo History