a Dance Installation Thursday May 5th, 2022 @8:30pm
This project features a performance on Thursday, May 5, 2022 (8:30pm AST) at John W. Lindsay YMCA, 5640 Sackville St, Halifax, NS.
An audience will be navigated through the YMCA to locations to view sections of the installation. All spaces are wheelchair accessible. 

A version of the Home Ex work may be explored as a video projection on the exterior of the YMCA, as well as live streamed.
For tickets and livestream information visit This Link.
As part of the IOTA Institute Bodies in Movement research project, IOTA presents Home Economics, a dance installation by art collective, Home Ex, at the new John W. Lindsay YMCA (Downtown Halifax).
Home Ex includes dance artists Sarah Murphy, Gillian Seaward-Boone and Geneviéve Boulet; choreographer Alexis Cormier; Design Collaborator Louisa Adamson; and Sculpture / Documentation Collaborator I'thandi Munro.
Their work examines the challenges, impacts, and societal stigma around the validation of vaginal trauma experiences. The team and their inclusive mentor group represent a broad spectrum of perspectives, all with lived vaginal experiences that have shaped their identity. 
Home Economics studies vaginal trauma and the qualitative experiences of people with vaginas through healing practices and dance expression. Home Ex is an art collective focused on activating space and conversation around qualitative experiences, through movement creation and multi-disciplinary artistic research practice and collaboration.
The pilot presentation of "Home Economics" was held during a 2021 artistic residency at Ross Creek Centre for the Arts, and was incredibly powerful as a collective viewing. The audience underlined the urgency of such potent work, especially with the careful attention to the audience's experience of this sensitive subject and creating a safe space for audience members to reflect and heal from individual trauma.
The Home Economics' artistic process has taken great care to ensure safe language around trauma and consent, which has been guided by a specialist Mentor Council: Margot Durling, Kathryn Hominick, and Kate MacDonald.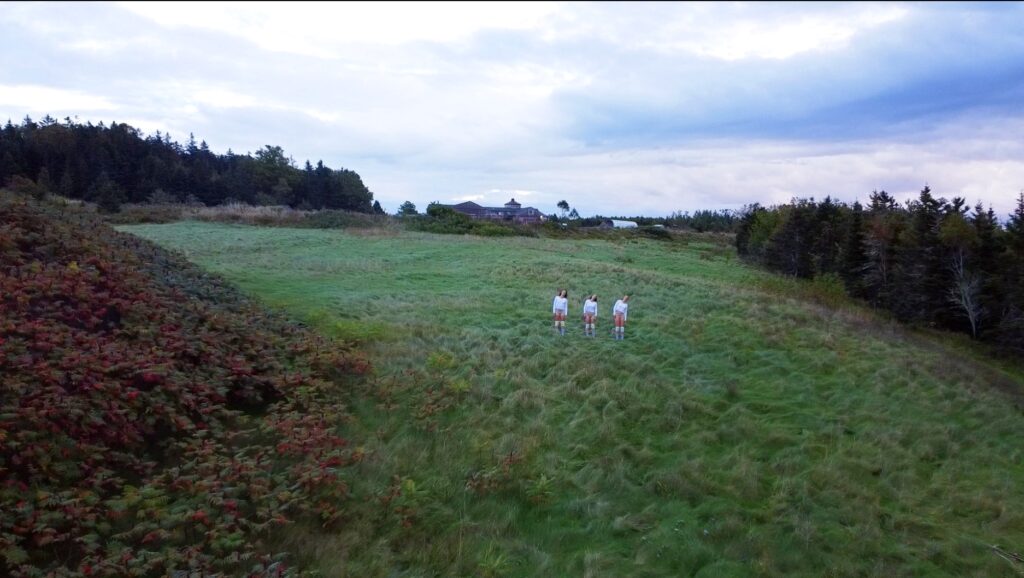 Home Economics installation is presented along with partners YMCA and IOTA Institute, funded by Arts Nova Scotia and supported by Canada Council of the Arts, Halifax Dance, Live Art Dance Productions, Ross Creek Centre for the Arts, Neptune Theatre / Prismatic Open Spaces Program, and Dance Nova Scotia.