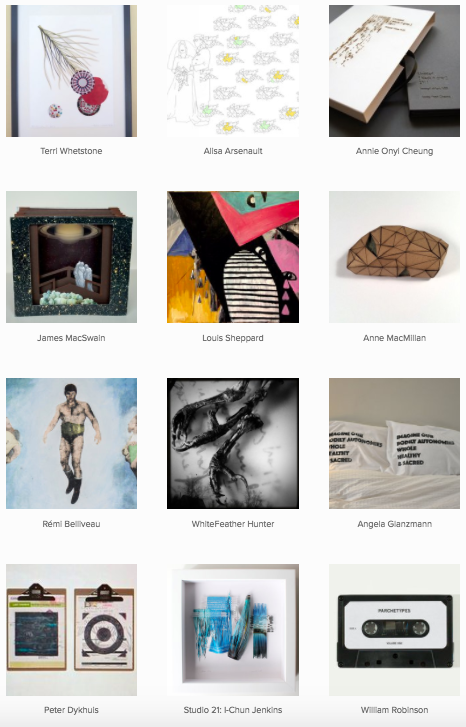 IOTA: Gallery Pop Up (Deux) is a pop up gallery run by IOTA Institute, featuring twelve contemporary artists and two commercial art galleries for an online sale and pop-up event. Artworks are priced at $500 or less and range in disciplines such as painting, sculpture, bio art, and video.
Works are available NOW for pre-purchase through the IOTA website (http://www.iotainstitute.com/iota-gallery-pop-up-deux) from May 2nd to June 17th, 2017.
Artists are featured in an interview as part of the Six Questions series, released every few days starting the first week of May 2017, and leading up to the live pop up event: June 17th, 2017 at the Anna Leonowens Art Bar + Projects.
IOTA: Gallery Pop Up (Deux) artists: Alisa Arsenault, Rémi Belliveau, Angela Glanzmann, WhiteFeather Hunter, Anne MacMillan, James MacSwain, Annie Onyi Cheung, William Robinson, Louis Sheppard, and Terri Whetstone.
Featured galleries:
HERMES: Peter Dykhuis
Studio 21: I-Chun Jenkins