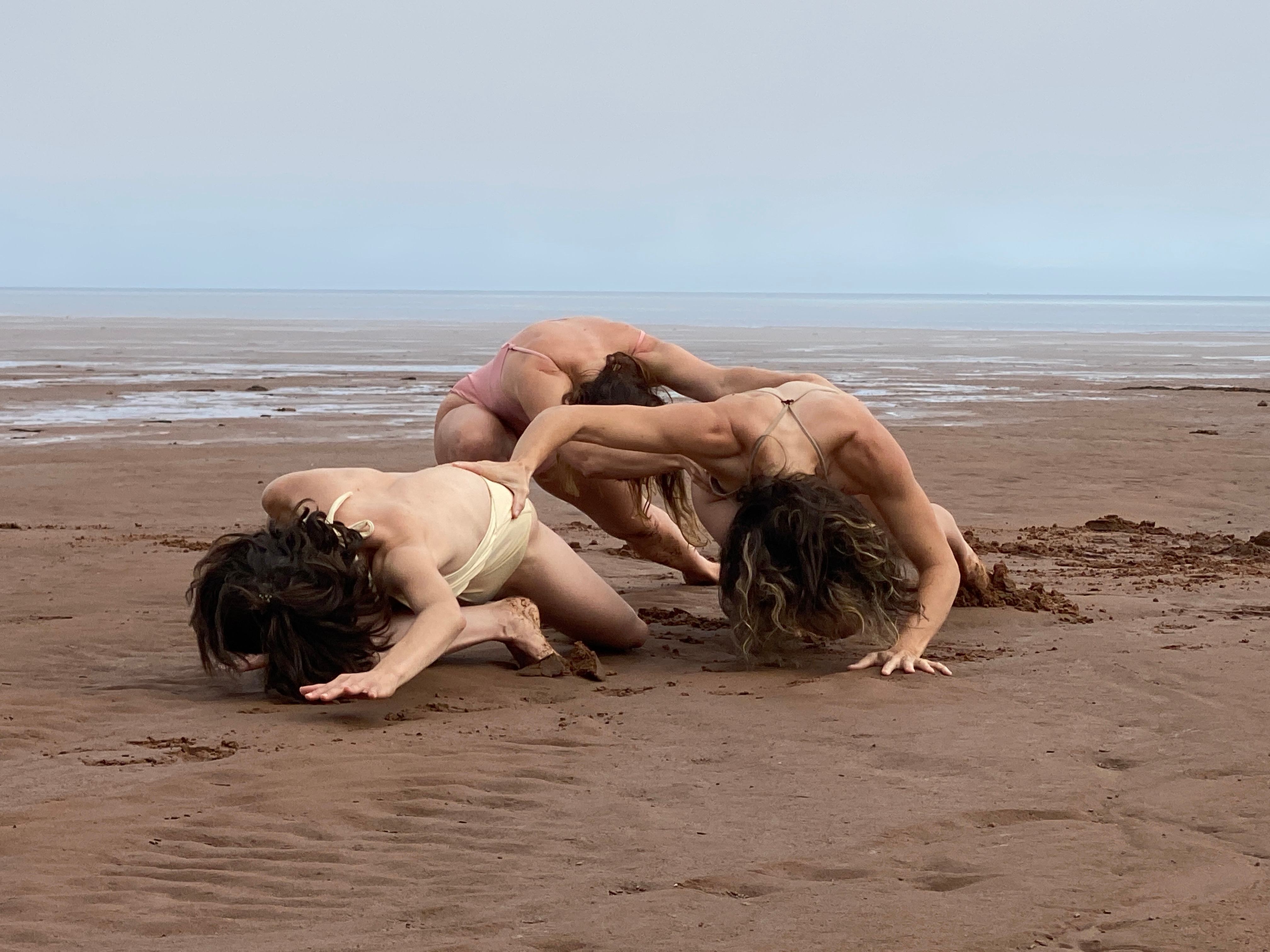 IOTA Institute is pleased to be a presenting partner for Home Economics, a dance installation by art collective, Home Ex, at the new John W. Lindsay YMCA (Downtown Halifax). Home Ex includes dance artists Sarah Murphy, Gillian Seaward-Boone and Geneviéve Boulet; choreographer Alexis Cormier; Design Collaborator Louisa Adamson; and Sculpture / Documentation Collaborator I'thandi Munro. Home Economics studies vaginal trauma and the qualitative experiences of people with vaginas through healing practices and dance expression. Home Ex is an art collective focused on activating space and conversation around qualitative experiences, through movement creation and multi-disciplinary artistic research practice and collaboration.
The show will be technically directed by award-winning Louisa Adamson (2B Theatre), with sculpture, media, and documentation by artist I'thandi Munro. This project includes a few days of rehearsal and one public showing, where an audience will be navigated through the YMCA to locations that align with the performance sections. The Home Ex team will also study opportunities for media activation on the exterior of the YMCA throughout their preparation, from May 2 – May 5, 2022. A version of the Home Ex work will be live streamed.
TICKETS HERE: https://www.tickethalifax.com/events/123497599/iota-presents-home-economics
Further event info on the project page HERE.