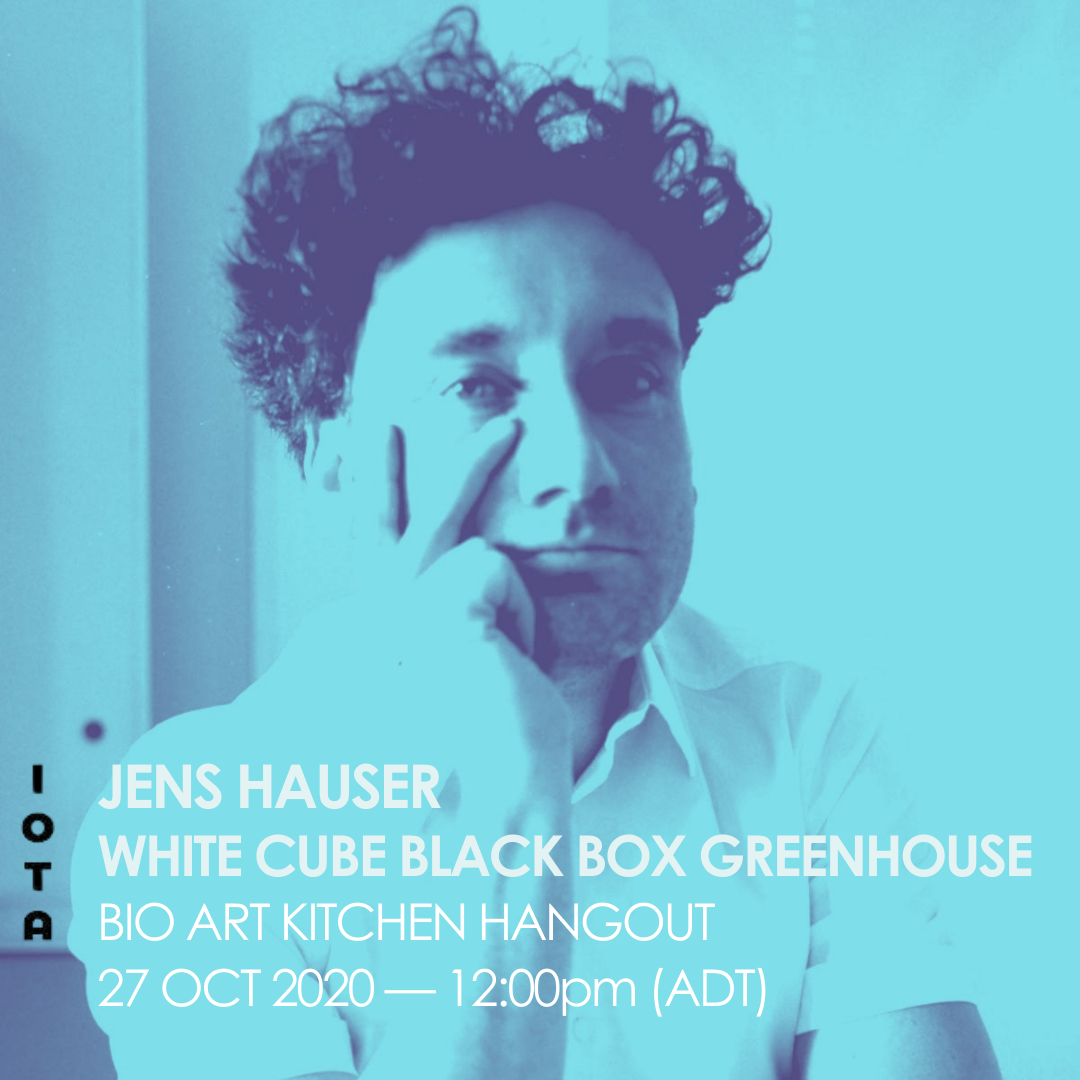 IOTA Institute and the INCUBATOR Art Lab present the Bio Art Hangout Kitchen Series; a virtual hangout with an invited bio artist or scientist, who will perform an art/sci protocol, performance or show and tell. The second Bio Art Kitchen Hangout, "White Cube, Black Box, Greenhouse," features curator and scholar Jens Hauser as he tunes in from Paris, France. 
Join us using a virtual background that reflects what greenness means to you. Download a sample greenscreen on IOTA's website or during the Bio Art Hangout. Do you have a bio art object you want to show and tell the group about during the virtual tour – bring it!
Vancouver (PDT / GMT-7): Tues Nov 3rd, 8:00am
Halifax (ADT / GMT-3): Tues Nov 3rd, 12:00pm
Paris (CEST / GMT+2): Tues Nov 3rd, 17:00pm
For more info, look on the event page HERE.