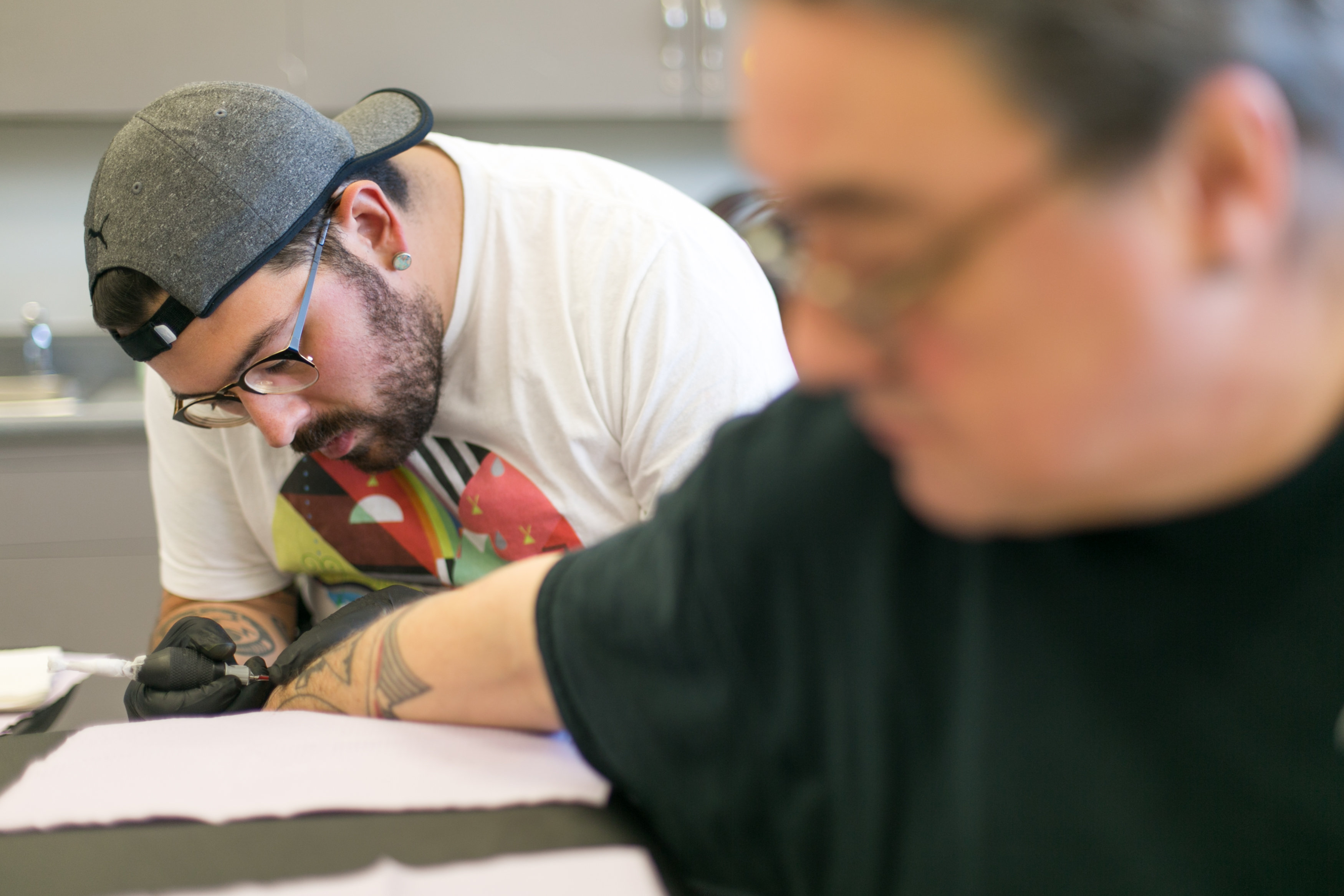 The Earthline Tattoo Collective in partnership with IOTA Institute will be hosting a public tattoo demonstration Saturday, March 9th at the Natural History Museum. The event will start at 2pm with an introduction from Dion Kaszas and will feature a hand poked tattoo demonstration done by Jordan Bennett.
The demonstration will be followed by a conversation with the cultural tattoo practitioners of Earthline Tattoo Collective: Jordan Bennett, Amy Malbeuf, Dion Kaszas, and Amberley John. This event takes place one month after the new Safe Body Art Act has come into action in Nova Scotia and will be followed by a conversation and question period on health and safety practices and the creation of safe spaces when teaching traditional Indigenous tattooing.
Note on access: ASL interpretation will be made available on site. The Tattoo Demonstration is taking place on the bottom floor of the Museum and can be entered through the right side entrance next to the available parking lot.
This event is FREE and open to the public.
We ask that you register through Ticket Halifax for audience tracking only.