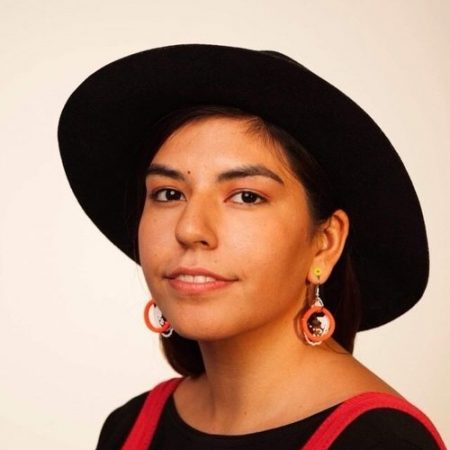 Audie Murray is a multi-disciplinary Michif artist from Saskatchewan currently learning and creating on the unceeded territories of the Coast Salish peoples.
She has completed a visual arts diploma at Camosun College in 2016 and a Bachelor of Fine Arts at the University of Regina in 2017. She has studied traditional tattoo practices with the Earth Line Tattoo Collective in the summer of 2017 and continues to work with hand poke and skin stitching methods. She will be working with the Earthline Tattoo Collective during the 2019 residency as the program coordinator. In 2018 she was the recipient of the William and Meredith Saunderson Prize through the Hnatyshyn foundation.
Audie has shown her works at various events and spaces in Canada including Open Space, Victoria(B.C.); the Mackenzie Art Gallery, Regina (SK); the Alberta Art Gallery, Edmonton; the Clay and Glass Gallery, Waterloo (Ont); Hamilton Artist Inc (Ont); and the Justina M. Barnicke Gallery, Toronto (Ont).