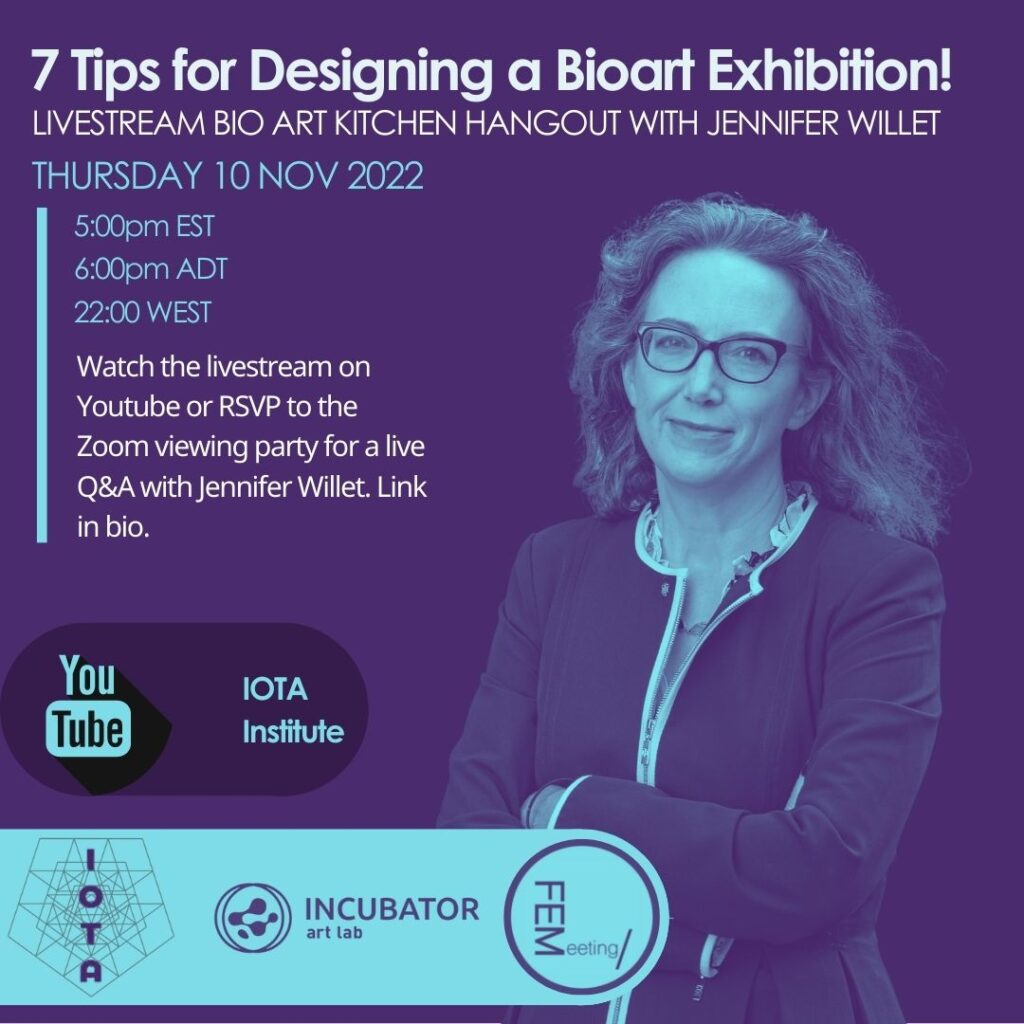 7 Tips for Designing a Bioart Exhibition!
Ever wondered what it takes to plan a bioart exhibition?  Dr Jennifer Willet, Director of INCUBATOR Art Lab, has been successfully exhibiting living biological artworks in galleries and museums for over 20 years.  IOTA and INCUBATOR Art Lab present their 6th Bioart Kitchen Hangout, which follows Dr. Willet from her studio in Windsor, Ontario, Canada to Ectopia – Laboratório de Arte Experimental in Lisbon, Portugal.  Managing international customs, high emotions, and multiple funding agencies, Willet installED a complex bioart exhibition in 7 days, in time for the annual FEMeeting: Women in Art, Science, and Technology conference.  Willet will share with audiences 7+ tips for successfully designing and installing a bioart exhibition under high pressure circumstances. 
November 10, 2022 at:
Windsor (EST)

: 5:00 pm

Halifax (ADT): 6:00 pm
Portugal (WEST): 10:00 pm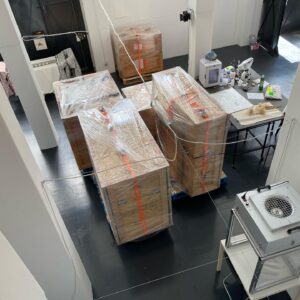 There are two ways to tune in. 
Watch live on IOTA's Youtube channel. No registration or sign in required.
Or join the Zoom watch party for a live Q&A with Jennifer Willet & curator Mireille Bourgeois. Be sure to register in advance.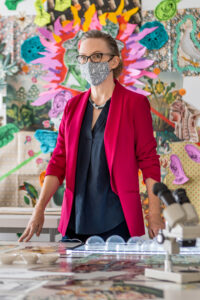 Jennifer Willet is an internationally recognized artist in the emerging field of bio art. Her research resides at the intersection of art and science, and explores notions of representation, the body, ecologies, and interspecies interrelations in the biotechnological field.  She engages in performance, installation, photography and sculpture based artistic practices, community arts and social practice, and philosophy of science, media studies, science and technology studies, combined with protocols and life forms from the biological sciences. She is the Director of INCUBATOR Art Lab and a Canada Research Chair in Art, Science and Ecology at the University of Windsor. 
This Bio Art Kitchen Hangout is presented by IOTA Institute & INCUBATOR Art Lab, with the support of Social Science and Humanities Research Council of Canada. 
When Microbes Dream is presented by IOTA Studios, INCUBATOR Art Lab, Ectopia, and FEMeeting, and gratefully acknowledges the support of the University of Windsor, Canada Research Chair Program, Ontario Arts Council, the Canada Council for the Arts, CANExport SMEs, the Trade Commissioners at the Embassy of Canada to Portugal, and the Province of Nova Scotia's Department of Communities, Culture and Heritage. 
When Microbes Dream Project Assistants: Billie Mclaughlin, Domenica Mediati, Angela Awada, Jude Abu Zaineh, Lisha Laing, Aleeza Tariq, Kadila Adili, Phil Habashy, Justin Elliott, Michael Lucenkiw, Gillian Hughes, Luke Maddiford, Ashley Hemmings, Megan Andrews, Hadia Nadeem, Lyndsay Mckay.
Dr. Jennifer Willet, Director of INCUBATOR Lab, and Associate Professor in the School of Creative Arts, at the University of Windsor (Canada) is an interdisciplinary artist and curator working in art and technology, bioart and social practice genres.
A studio/lab to facilitate ongoing bioart research and production for INCUBATOR art lab members at The University of Windsor