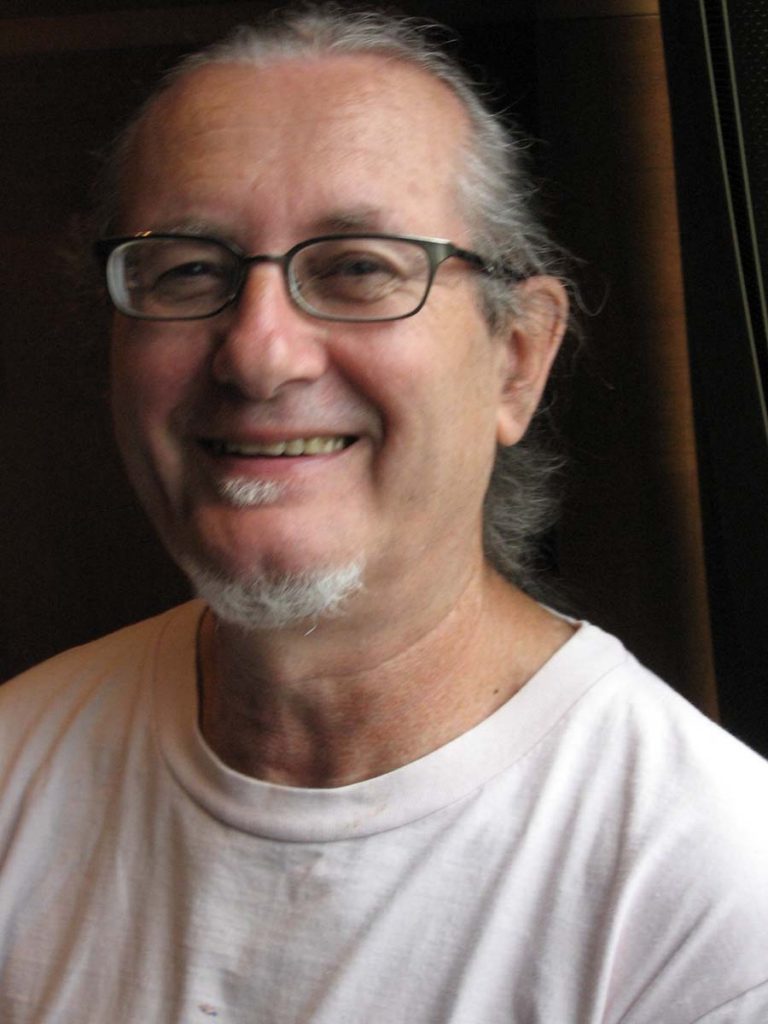 Mentor, Film and Video program for Art Out Loud – Creative Nova Scotia Arts Awards, November, 2015
This interview took place in the context of IOTA and Off the Leash's Artistic Direction for the 2015 Creative Nova Scotia Awards Gala featuring the Prix Grand Pré, Established Artist Recognition Awards, Community Arts and Culture Recognition Award, Lieutenant Governor of Nova Scotia Masterworks Award, and the Portia White Award. Over twenty talented artists were invited to participate in the evening's event, offering collaborative artistic expression that shows the diversity of artistic vocation in the province; visual, media, performance, light and sound designer, craft and installation were all included to perform and present their work throughout the evening adding to the vigor of the thematic, emphasizing that Art is Out Loud.
IOTA:
In your decades as a pillar in the arts community in Halifax, it is clear that you have been a mentor to many. From your days at the Peggy's Festival, to the co-creation of the influential Scholarship program at the Centre for Art Tapes, to your involvement in the Vans Mentorship program. How has mentorship affected your career and practice? Who has been a memorable mentor to you?
James MacSwain:
I'm a very social person and my mentorship experience comes from an extension of this social aspect. I enjoy meeting new people and learning about their particular needs and aspirations. When these people are artists then the encounter is even more interesting as a one-on-one conjure and tease out the complications of the creative act and the necessities of distribution and earning a living.  And really, although as an older experienced artist, there is always new things to learn and this often occurs with younger artists who have either just completed their student program or have decided to try out the artistic side of their personalities. Their questions always activate long discussions of both professional and personal convictions; often it is the personal that is the most challenging andexciting to interpret as creativity is so tied to personal exploration. All these aspects of my mentorship career have given me more conviction and confidence in my own work as the eagerness and progress of artists, often younger people, are an inspiration. Although my media work has been basically learned through workshops, a recent mentor, Joe Landry, has been crucial in my development as a book arts creator. Joe teaches book arts through the Nova Scotia College of Art and Design but recently I've been enjoying one-on-one meetings with him that has made all the difference as I've explored this new aspect of my creative progress.
IOTA:
When looking at film, video and media arts in Nova Scotia, what is your observation on its' strength and direction?
James MacSwain:
I've mainly worked within the artist-run centres here in Halifax; the Centre For Art Tapes (CFAT) and the Atlantic Filmmakers Cooperative (AFCOOP). Both these institutions go from strength to strength as they are funded through the various arts councils, both federally and provincially; recently Halifax Regional Municipality has been added into the mix as a funder. These institutions are not industry based per se although they feed into the industry; my work has always been independent and more experimentally orientated, thus falling on the artistic side as opposed to the more commercial side. Recently the industry here in Nova Scotia has been blindsided by the provincial government and their cut to the tax credit. This has enormous repercussions for all the institutions and services connected to moving images including CFAT and AFCOOP. As well the digital revolution will continue to mediate and transform how moving images are made and distributed. Although the digital revolution has dropped the cost of production it is still difficult to raise the money necessary to produce media works, especially features. When all this is factored into the mix, the direction of film, video and media arts in Nova Scotia, will probably slow down somewhat in the near future.
IOTA:
In experimental video work of today where artists incorporate video within a broader artistic practice, there are less and less artists identifying as video artists as they did between the 70s and early 2000s. As more artists identify as post-disciplinary, how do you think this affects the genre of experimental video?
James MacSwain:
With the rise of digital platforms that feed directly into moving images, we are seeing the rise of the short and feature animation as this genre is directly related to digital manipulation. Thus many moving image artists are concentrating on learning and producing through the intensity of animated movement. As well, the feature film industry, with its HD cameras and sophisticated screening facilities, are more and more able to capture the look of analogue film. Therefore video, a tape based platform, is more and more a moving image of the past. Even documentaries are being completed with HD cameras and digital editing computerized programs. However, experimental artists are embracing these innovations and creating work in all genres; drama, documentary and animation, and even in many cases creating hybrids from these formally exclusive genres. So, although the experimental video is being fazed out, the concept of experimental work is still very much alive and well and continues to be utilized as an artistic probe into our fractured and materialistic society.
IOTA:
Can you describe your perspective on the difference between a programmer and a curator of video art?
James MacSwain:
This is a very interesting question. When I worked at CFAT I was called a programmer. As the programmer with a budget from the Canada Council, I was responsible to hire curators from time to time. This is when I came to differentiate the difference between a programmer and a curator; a programmer was an administrator of the overall thrust of a season's exhibitions, in other words an extensive direction, while a curator was an intensive person responsible for the artistic detail of a particular exhibition with a particular theme. Of course there is often an overlap between these two concepts, especially when we get into mandates that hire artistic directors and directors of programming. At CFAT we often used the words interchangeably; when it came to video art, as a programmer I had to make sure that we had programs of video art that would interest the membership but the curator was responsible to choose the videos for any particular thematic program.
IOTA:
How has curating influenced your artistic practice, if at all?
James MacSwain:
When I was a curator, devising particular programs under a particular theme, these themes were always close to my intellectual and personal growth as an artist. Curiosity and discernment often went hand in hand with reading and chatting with a wide range of screenings and curators in other cities in Canada and eventually in a global context. Post-modernity opened onto disciplines such as site specific and installation work; working with moving images fed into these new disciplines particularly around new media and the uses of digital sensors and internet art. These open concepts of artistic practice influenced my own work; although we know that "anything goes" often descends into banality, the inspiration that art is what you call art, is a powerful incentive to explore, experiment with curatorial ideas and eventually focus in on your own disciplined practice.
James MacSwain:
I'm more of a mentor than a curator at the moment and with my seasoned knowledge as a mentor I enjoy a one-on-one situation and the informal atmosphere it generates; although the intent is serious, the result is often relaxed and a genuine communication of all aspects of the artist's life, including its humourous and fun constituents.