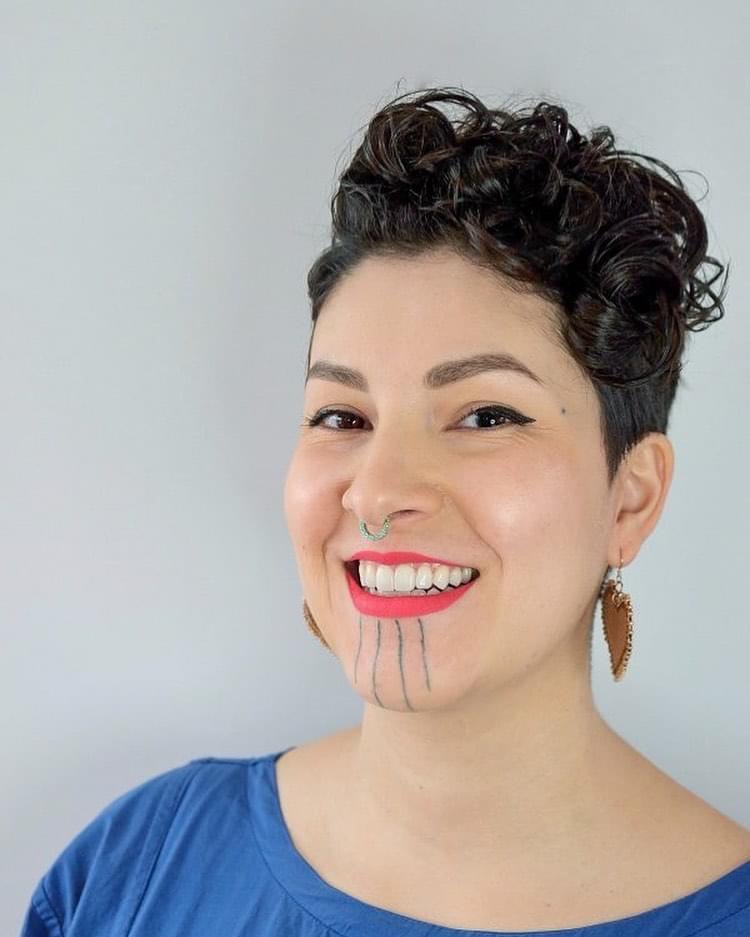 We are beyond thrilled to welcome new IOTA Artist Amy Malbeuf ( @amy.malbeuf ). Amy Malbeuf is a Métis visual artist from Rich Lake, Alberta, Treaty 6 territory currently living on unceded Mi'kmaq territory in Terence Bay, Nova Scotia. Through mediums such as animal hair tufting, beadwork, installation, performance, and tattooing Malbeuf explores notions of identity, place, language, and ecology.
She has exhibited her work nationally and internationally in over forty shows at such venues as Art Mûr, Montréal, Winnipeg Art Gallery; Museum of Contemporary Native Arts, Santa Fe; and Pataka Art + Museum, Porirua, New Zealand. Malbeuf holds a Native Cultural Arts Instructor Certificate from Portage College and a MFA in Visual Art from the University of British Columbia Okanagan.
Amy and all IOTA Artists' work are availability for purchase, link in bio.
Photo: beautiful headshot of Amy wearing blue scoop neck top
#iotainstitute #iotaartist #maymalbeuf #visualartist #artist #metis #mikmaq #mikmaki #alberta #novascotia #canada #beadwork #tattooing #identity #animalhairtufting #performanceart #language #ecology #artistsupportingartists #UBCAlumni #earthlinetattoocollective #meettheartist