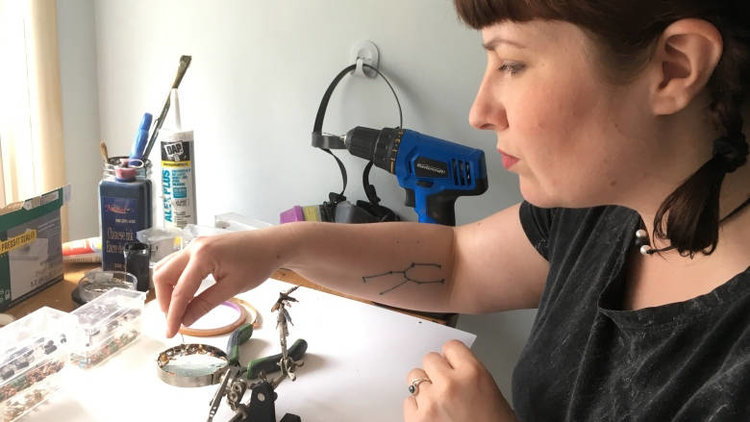 "This summer, Marsh is teaming up with IOTA Institute, a Halifax-based arts organization, for what's called an immersive cinema artist residency. She plans to broadcast her animation inside a nine-metre 360-degree dome that's meant to mimic a living, breathing beehive."
See full CBC Nova Scotia article by journalist Emma Smith HERE.
Accompanying video piece HERE.
ONLY 7 DAYS LEFT – every $10 helps us come closer to our goal! ——> IndieGoGo Ruth Marsh Residency