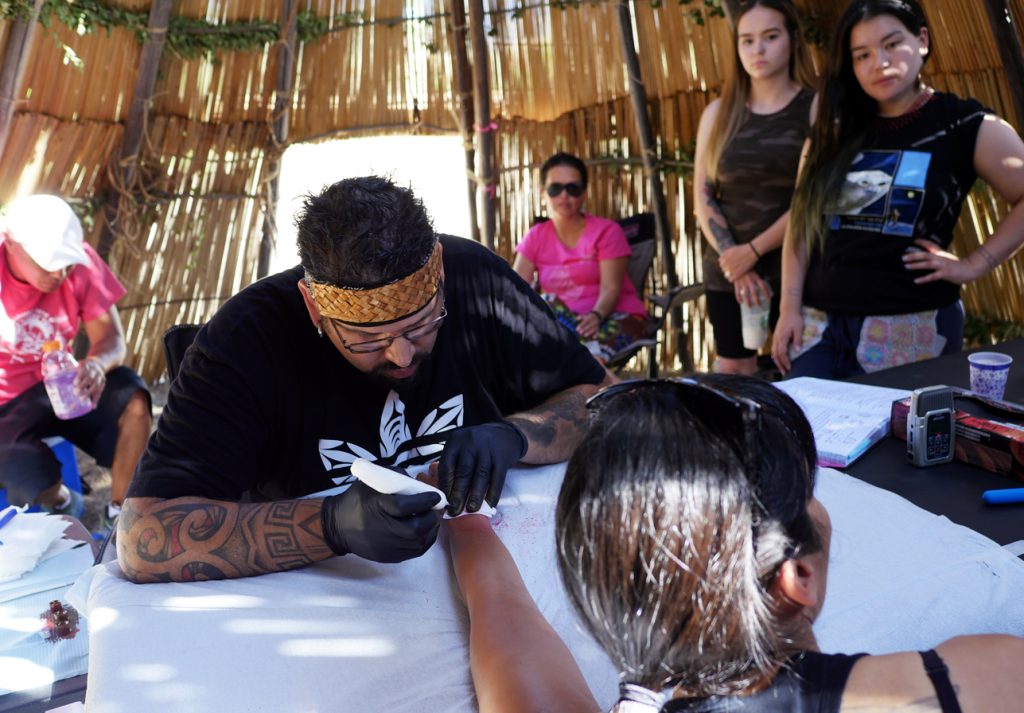 Earthline Tattoo is looking for volunteers to be tattooed by this years Tattoo School participants: Quill Christie-Peters, Louis Esmé, Stacey Fayant and Mila Waseskwan!
The following dates are available: Feb 28th, March 3rd, 7th, 8th & 14th. The Tattoo School takes place in Kjipuktuk (Halifax).
Each artist is learning how to hand poke and skin stitch. Priority will be given to Indigenous peoples.
If you are interested please send an e-mail to tattooschool@earthlinetattoo.com with the subject line reading 'your name – tattoo interest'. We will follow up with a few questions so keep checking your inbox.
Deadline: February 18th, 2019.