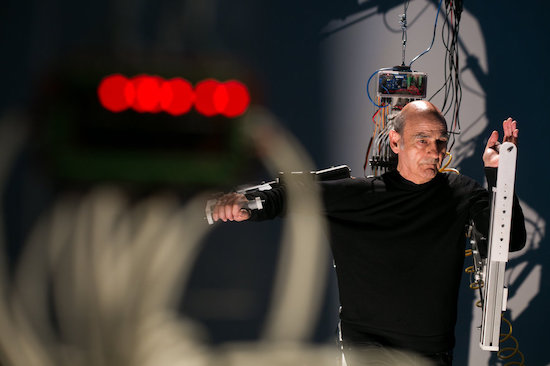 Throughout May, IOTA hosted a series of free public exhibitions, events and installations in Halifax, NS.
Whether it's creating microbial art using yeast, or engaging with a full-body exoskeleton, Bio Art is a practice that transcends the fields of visual art, media art, and science – applied, social and political. This continuously evolving practice also tests (and sometimes breaks) the boundaries of these fields.
Bio Art requires public intersection; it's about how the public engages with the work, which is connected to personal politics and your everyday existence in the world.
The Bio Art Series brought Bio Art into public and accessible forms. From the Halifax Central Library, to the Discovery Centre, to the Anna Leonowens Gallery, public curiosity for this series was ignited by the talented local, national, and international artists presenting their work.
Bio Art Workshop: Halifax Yeast with Jennifer Willet
May 26, 2019 – Discovery Centre
Dr. Jennifer Willet is artist, curator, and leader in the field of Bio Art. She is a Canada Research Chair in Art, Science, and Ecology and a professor in Creative Arts at the University of Windsor. Dr. Willet is also the director of INCUBATOR Lab—a BSL2 Bio Art teaching and research facility in Windsor. Her work resides at the intersection of art and science and interspecies interrelations in the biotechnological field.
In this workshop, participants used an already prepared Petri dish and make a collage to tape to the back of the dish. Using the environment surrounding them, participants then swabbed a range of surfaces to see how art can be created using yeast.
All pieces created during this workshop were on display at the Anna Leonowens Gallery from May 27-June 1.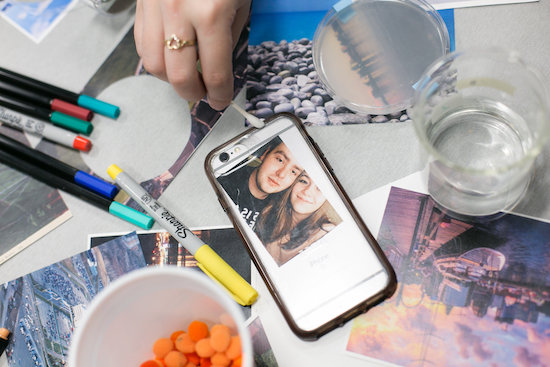 Meet the Artist: Ruth Marsh
May 26, 2019 – Discovery Centre
Ruth is a Canadian multidisciplinary artist of settler ancestry based out of Kjipuktuk, (Halifax, NS, Canada).
Ruth approaches her practice from a perspective, which is part mad scientist and part devoted repair technician, and through processes, which are inherently labour intensive, repetitive, and painstaking. She is interested in playfully exploring the ways in which modalities of labour can translate into a study of both enacted care and hopeful mourning.
Ruth is the creator of CYBERHIVE, an immersive, cinematic production that uses stop-motion animation and dead bees. CYBERHIVE was featured at the Discovery Centre in the fully-immersive Dome Theatre.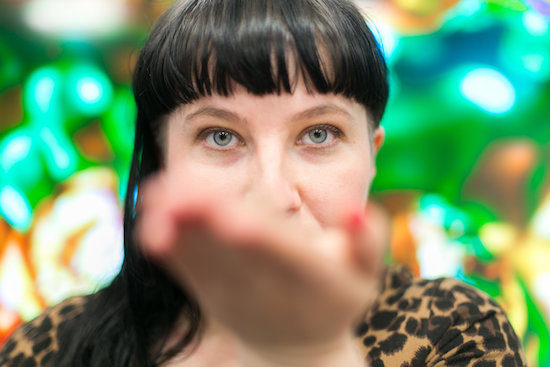 Public Exhibit + Artist Talk: Nina Sellars and Jennifer Willet
May 27, 2019 – Anna Leonowens Gallery & Art Bar + Projects
Nina Sellars arts practice hybridizes the disciplines of art, science and humanities and focuses on the contemporary and historical influence of anatomy on our understanding of the body, identity and subjectivity.
Classically trained in drawing and photography, her artwork now extends into tissue engineering and light installations; as her interest in anatomy has taken her from working in art studios and anatomy and biology labs to working in physics labs and medical imaging facilities—here she critically engages with the cultural implications of anatomy.
Sentinels was featured at the Anna Leonowens Gallery. This Bio Art installation is designed to question the cultural and scientific implications of the relative absence of fat in the history of anatomy and the significance for contemporary debates about the human, the non-human, and the posthuman.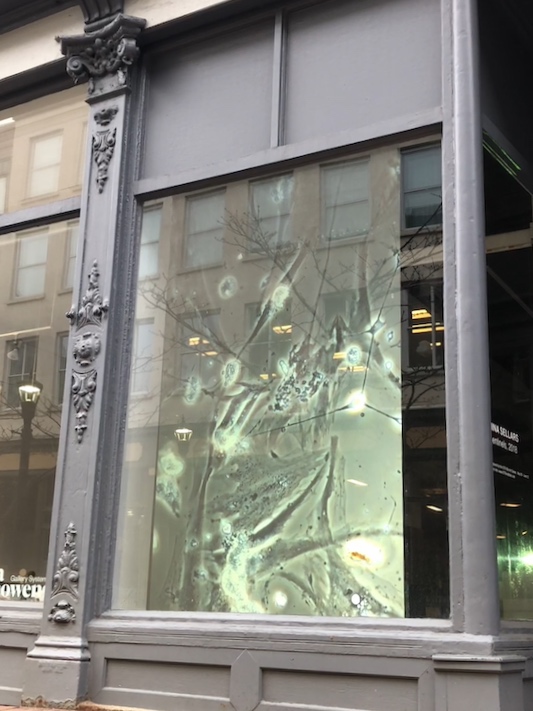 Jennifer Willet exhibited Untitled: Travelling Laboratory Coat, a custom garment that has literally and metaphorically accrued layers of meaning and microbes as it moves through representation, performance, space, and time. During this exhibit, pieces created during Halifax Yeast at the Discovery Centre by workshop participants were on display.
Members of the public learned and observed about the futility of attempting to control microscopic life forms as they travel through our bodies and environments.
Following the exhibit, Jennifer presented a talk about her past work, upcoming projects and INCUBATOR; a hybrid laboratory at the intersection of art, science and ecology.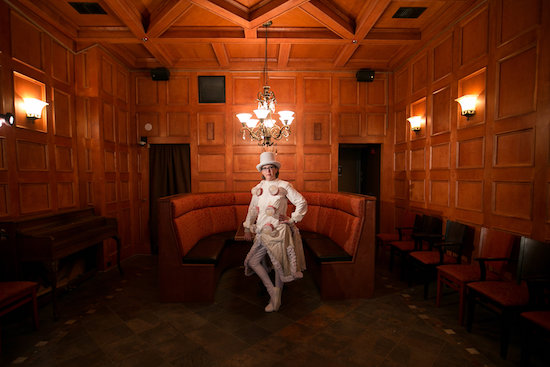 Artist Talk: Stelarc + Andrew Pelling
May 29, 2019 – Halifax Central Library
The public enjoyed an evening with Stelarc and Andrew Pelling in Paul O'Regan Hall at Halifax Central Library. Artists, Stelarc and Andrew Pelling, are two of the most prolific artists in the field of Bio Art, and both artists presented talks on some of their recent works.

Contestable Chimeras: Prosthetic, Fractal and Phantom Flesh with Stelarc

"The body is an unstable construct, increasingly oscillating between its physical and phantom forms. This quickening of oscillation generates a haptic thickening that collapses the distinction between the actual and the virtual. The physical fades and phantoms become phantom limbs."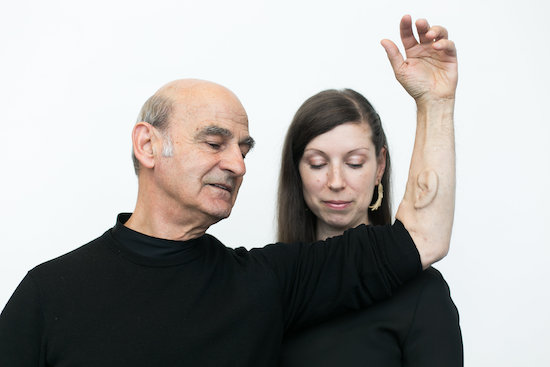 Building Augmented Living Systems from Trash, Spare Parts and Biology with Andrew Pelling

"The Pelling Lab at the University of Ottawa is a curiosity-driven research space that brings together Artists, Scientists, Social Scientists and Engineers. The lab uses low-cost materials and methods to explore speculative living technologies of the future."
Performance + Interactive Public Exhibition: StickMan by Stelarc
May 30, 2019 – Tell Tale Productions
StickMan/miniStickMan is a minimal but full-body exoskeleton that algorithmically actuates the artist with six degrees-of-freedom.
Stelarc is a performance artist who has visually probed and acoustically amplified his body. He has used medical instruments, prosthetics, robotics, Virtual Reality systems, the Internet and biotechnology to engineer intimate and involuntary interfaces with the body.
This performance and interactive public exhibition was held at Tell Tale Productions. The space is immersive and required all those who attended to be involved. Members of the public were greeted at the doorway with the generated sounds and pneumatic noise of Stelarc's performance, igniting curiosity before the visual experience.