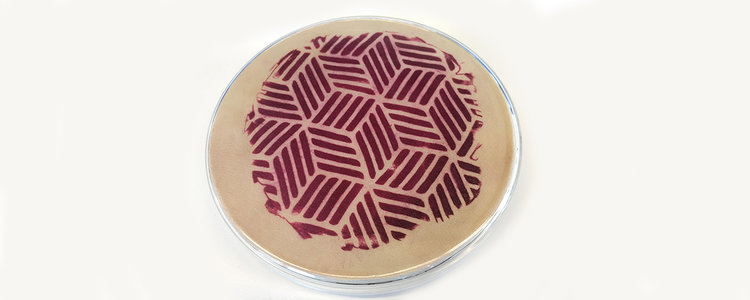 A very rad Master Class with Bio Artist WhiteFeather Hunter is now live for registration on the NSCAD University website. IOTA, the School of Extended Studies and the Anna Leonowens, are co-hosting a Bacterial BioPigments Master Class which will include the coveted textile dyeing technique of shibori.
Only 12 spots available. Sign up for this pretty unique experience.
Hunter will be in Halifax for six weeks starting October 1st, for a soil remediation project Prospective Futures: The Aurelia Project a collaboration with IOTA, Saint Mary's University Halifax professor Dr. Linda Campbell and the Milieux Institute for Arts, Culture and Technology at Concordia.
This project is partly funded by STEMfest 2018, and CLARI Committee on Community Engaged Research (CASE).
Date: Wednesday October 24th and Friday October 26th, 2018
Times: 1pm – 4pm