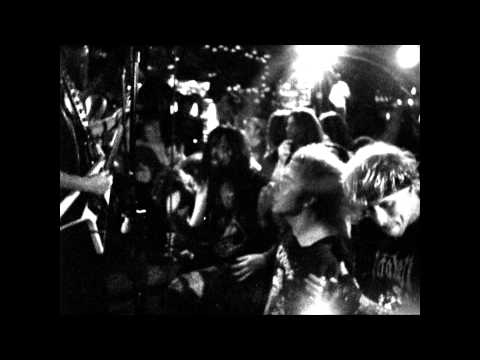 The Artistic Directors of the Creative NS Arts Awards are pleased to include film in the event because among other reasons: ‪#‎nsfilmjobs‬. Check out the awesome filmmakers who will be featured not only during the Awards Gala presentations, but also check out the Halifax Library film program the Leadership Council have put together for Saturday afternoon: https://artsns.ca/creative-nova-scotia-art-presentations
More information about attending the November 7th event here: https://artsns.ca/2015-creative-nova-scotia-awards-gala
Ruby Boutilier, Heavy Metal Night At Gus' Pub (2013)
A part of AFCOOP's filmed poetry series, Heavy Metal Night at Gus' Pub celebrates the seedy underground of the Halifax music scene by slowing headbanging and guttural shrieks to a dull but powerful roar. Boutilier interprets Sue Goyette's poem by the same title, giving voice to the outsider and the observer.
A filmmaker and devoted member of the Atlantic Filmmakers' Cooperative, Ruby Boutilier has served as a camera technician with IATSE 667, and as a faculty member in NSCC's Screen Arts Program. While her days have shifted away from Industry work, she has now placed her focus on making her own films and participating in collaborative film projects.
Jan Peacock, Pie Y Café (1984)
In 1984, writer, critic, and artist Lucy Lippard initiated a protest against the US Interference in El Salvador, reaching out to artists to form organizing groups around the International Day of Solidarity with the People of El Salvador. As part of the Halifax group coordinated by Bruce Barber, Jan Peacock and collaborators worked swiftly to conceive of, shoot, and edit the agitprop sketch Pie Y Café.
Jan Peacock is a multi-disciplinary artist, writer, teacher, and curator currently residing in Halifax. Across a body of work that spans over thirty years, Peacock maintains meticulous attention to the layering of text and subtext, creating associations between fractured elements and challenging perceptions of the familiar.
Raghed Charabaty, Alia (2015)
Both melancholic and vibrant, Raghed Charabaty's film Alia uses storytelling to communicate loss by focusing on ruptures in patterns of everyday life. Often referenced in Lebanese folk songs, the figure of Alia has come to represent peace, yearning, and cultural loss for generations haunted by the memories of civil war.
Born and raised in Mount Lebanon, Charabaty currently attends NSCAD University where he is completing a BFA in Film Production with a minor in Art History. Earning him the 2015 Starfish Student Art Award, Alia has been shown on both international as well as local stages. Charabaty is currently working towards completing his thesis film.
Beck Gilmer-Osbornebody Slide (2015)
In Body Slide–originally a part of an installation for Toronto's NUIT ROSE–Beck Gilmer-Osborne uses rigorous athletic practice as a tool to expose and dismantle the confines of the gender binary. By testing the body's physical ability and strength, they explore how training occurs both in sport and in the performance of gender.
Gilmer-Osborne is a non-binary trans* interdisciplinary artist currently working in Toronto. Their work focuses on tensions, absences, and power in relation to transgender identities by exploring and interrogating the potentials of trans* embodiment.