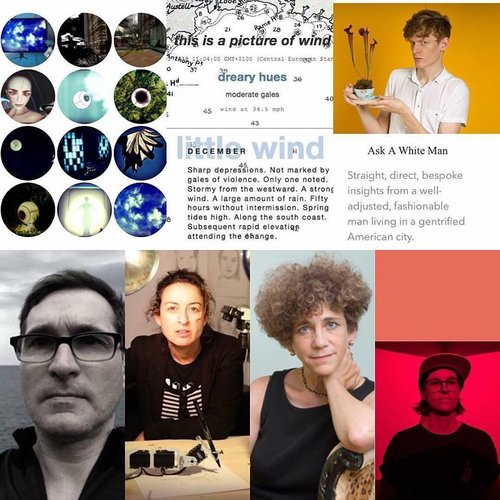 There is no doubt that 2018 was a year to remember for IOTA, the most active in its 4-year existence. Taking a look back we remember the experiences we shared with you all that made it amazing;
The final launch of our web art series by Canadian artists Jennifer Chan 'Important Men', Liz Solo 'The Wide Sky' and J.R. Carpenter 'This is a Picture of Wind'. A cinematic dome residency and the world premiere of her immersive experience 'Cyberhive' with Ruth Marsh. Three Jordan Bennett public art commissions, one of which will be presented to the public in 2019 at the Zatzman Sportsplex. A very first Bio Art residency by WhiteFeather Hunter in collaboration with SMU and the Milieux Institute that focused on the soil remediation project 'Prospective Futures:The Aurelia Project'. An artist talk with Earthline Tattoo Collective that discussed the revival of Indigenous tattooing traditions and how it can revive artists' ancestral traditions. Closing out the year we even released two new e-publications that can be downloaded for free.
As we move forward into 2019, IOTA will bring you more from these returning artists with focused Bio Art events in the form of artist talks, gallery exhibitions, spectacular performances and new installations, including first-time visits by Stelarc, Nina Sellars, Andrew Pelling, and Jennifer Willet.
We are also pleased to greet 2019 with our brand new website which will be coming soon, furthermore, keep your eyes peeled on our social media for updates on the February launch of the Jordan Bennett Sportsplex public art piece and the start of the Earthline Tattoo School.
We look forward to evolving IOTA with you all in the coming year!