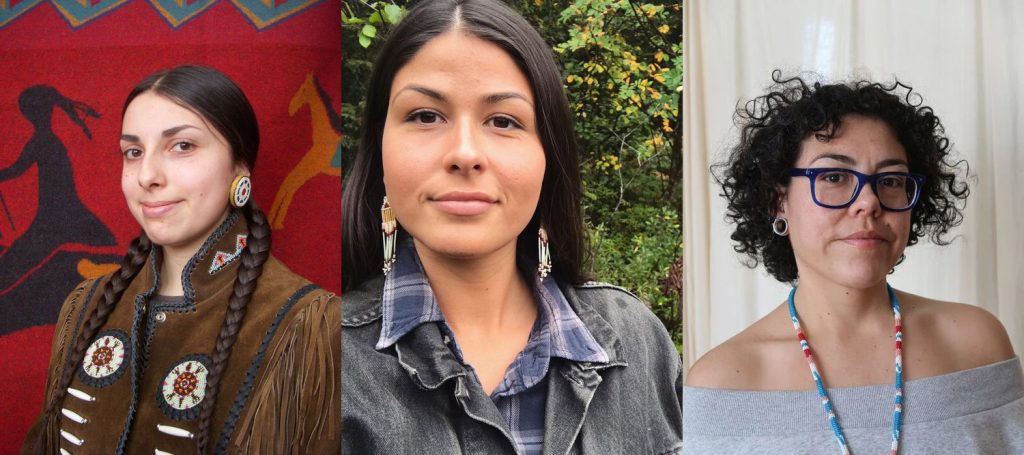 Over the last week IOTA has taken the time to highlight those participating in the 2019 Earthline Tattoo School, Quill Christie-Peters, Stacey Fayant and Mila Waseskwan.
---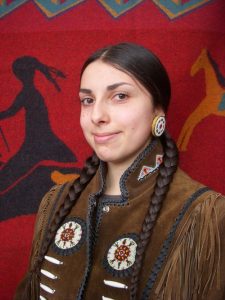 The land is everything,for Mila. She is a nîhiyaw iskwîw(Cree Woman) born and raised in the sâkawnîhiyaw(Bush Cree) community ofkîto sâkahikan(Calling Lake, Alberta).
Here, learning nîhiyawculture and ways of knowing and fulfilling her responsibilities,she feels truly humbled. She practices traditional skills such as hide tanning, beadwork, quillwork, as well as contemporary art skills, and is also a jingle dress dancer.She is committed to live her life in the forest, to strengthen and live her relationship and love for our mother the earth. She believes that this is the place, which provides all things needed to physically and spiritually live.
Learning to live nîhiyaw isîhcikîwi(cultural ways connected to mother earth),Mila is helping restore the traditional oskâpîwis (helper) society within her community.Learning about and living more according to the lifeways of the ancestors, Mila's life focuses on intergenerational resilience, healing and resurgence.
---
Quill Christie-Peters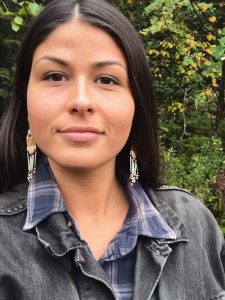 Quill Christie-Peters is an Anishinaabe arts programmer and self-taught visual artist currently residing in Northwestern Ontario.
She currently works as the Director of Education and Training for the aboriginal curatorial collective where she is coordinating the Emerging Curatorial Training Program. She is the creator of the Indigenous Youth Residency Program, an artist residency for Indigenous youth that engages land-based creative practices through Anishinaabe artistic methodologies. She holds a Masters degree in Indigenous Governance on Anishinaabe art-making as a process of falling in love and sits on the board of directors for Native Women in the Arts.
Her written work can be found in GUTS Magazine and Tea N' Bannock and her visual work can be found at @raunchykwe.
---
Stacey Fayant ​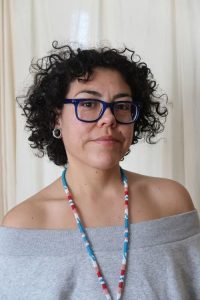 Stacey Fayant works in various mediums including wool, fabric, beading and painting. She was born and raised in Regina, Saskatchewan and has Métis, Cree, Saulteaux and French roots
She received a Bachelor of Fine Art in Printmaking and Painting and a Bachelor of Art in Women's Studies from the University of Regina, in 2002 and 2004. Stacey currently serves as Chair of the Board for Sâkêwêwak Artist Collective. She is a self-taught milliner and creates other art pieces that are sold locally and internationally. She is currently working on a large scale project that explores identity, history keeping, and how those ideas can create or destroy comfort.
Having utilized body modification as self-therapy Stacey became interested in how personal aesthetics relate to identity and self-valuation. She then became aware of tattooing traditions practiced in North America and she felt a pull to learn more and become involved in helping reinvigorate Indigenous tattooing.
Stacey can be found @staceyfayant.